Product name:
Silane Crosslinked Insulation Compound
Silane Crosslinked Insulation Compound
for 3KV and below Crosslinked Polyethylene Insulated Power Cable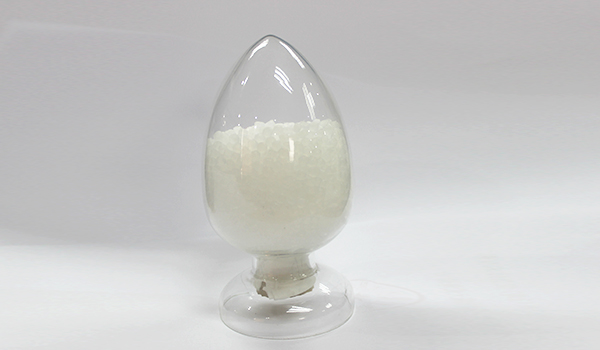 Far East New Materials' 1KV two-step silane crosslinked insulation compound (YJG-2(LS)) is produced from low density polyethylene as base material and auxiliary materials, such as cross-linking agent and antioxygen, after being mixed, plasticized and granulated. With good ageing resistance, small thermal elongation, low thermal retraction and other advantages, it can be applicable for the insulating layer of 3KV low voltage cable. As the material features strong adaptability and easy processing, production equipment of PVC cable doesn"t need to be modified.
The material is composed of grafted material (material A) and catalyst masterbatch (material B).
I. Basic Performances
Item

Standards

Unit

Test Result

Item Conclusion

Tensile Strength

≧13.5

MPa

16.1

Qualified

Elongation at Break

≧350

%

476

Qualified

110°C×168h Variable Rate of Tensile Strength in Thermal Aging

≦+20

≥-20

%

-20

Qualified

Variable Rate of Elongation at Break

≦+20

≥-20

%

-19

Qualified

Low-temperature Impact Embrittlement (-76°C)

≦15/30

Nr.

0/30

Qualified

Thermal Elongation (200°C×15min, 0.2Mpa)

Hot Elongation

≦100

%

93

Qualified

Permanent Deformation after Cooling

≦5

%

0

Qualified

Gel Content

≧80

%

60

Qualified

Dielectric Dissipation Factor (20°C, 50Hz)

≦0.001

0.0002

Qualified

Dielectric Constant (20°C, 50Hz)

≦2.35

2.18

Qualified

Volume Resistivity (20°C, 1KV)

≧1×1014

Ω.m

2.4×1014

Qualified

Dielectric Strength

≧25

MV/m

40

Qualified
II. Proposed Process Conditions
Temperature of machine body: 140°C-190°C
Temperature of machine head: 200°C
Temperature of extrusion die: 190°C-210°C
Temperature of screw: 80°C-90°C
Cross-linked condition: crosslinked time under the condition of hot water or vapor shall be calculated in a linear relationship of 4h/mm thickness, and crosslinked temperature is 90°C.
III. Instructions
1. Material A refers to grafted material with net weight of 23.75kg. It is unavailable in case of broken bag.
2. Material B refers to catalyst masterbatch with net weight of 1.25kg. It will be available after drying in case of broken bag (70°C﹥10 hours).
3. Material A and material B shall be mixed before using. Mixture is available within 4 hours.
4. Material A is available within 24 hours after being unpackaged.
IV. Packing and Storage
The weight of each bag of finished material is 25kg. Both material A and material B in each finished material bag are respectively packed with paper-plastic composite bag. They shall be stored in dry and well ventilated warehouse with the temperature below 30°C as non-dangerous goods. The storage period is 6 months. Product shall be moisture-proof and well packed.