Product name:
Peroxide XLPE Insulation Compound
Peroxide XLPE Insulation Compound for
35KV and below Crosslinked Polyethylene Insulated Power Cable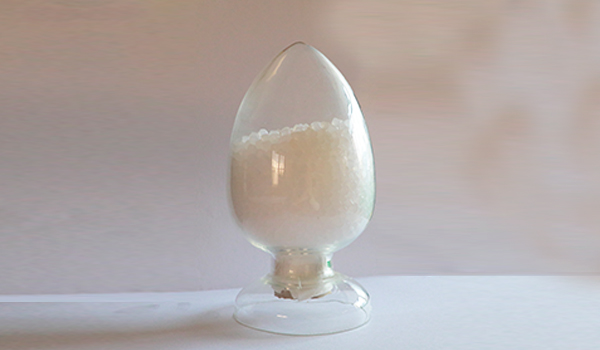 By introducing domestically advanced equipment and production technologies, Far East New Materials' insulation material (YJ-35) for 35KV and below crosslinked polyethylene insulated power cable are peroxide XLPE insulation compound. It is produced from low density polyethylene as base material and auxiliary materials, such as cross-linking agent and antioxygen, after being mixed, plasticized and granulated. With easy processing, good application temperature and other advantages, this kind of material can be applicable for the insulating layer of 35KV and below medium and low voltage power cables.
I. Basic Performances
Item

Standards

Unit

Test Result

Item Conclusion

Tensile Strength

≧13.5

MPa

20.2

Qualified

Elongation at Break

≧350

%

510

Qualified

110°C×168h Variable Rate of Tensile Strength in Thermal Aging

≦+20

≥-20

%

+7

Qualified

Variable Rate of Elongation at Break

≦+20

≥-20

%

+2

Qualified

Low-temperature Impact Embrittlement (-76°C)

≦15/30

Nr.

0/30

Qualified

Thermal Elongation (200°C×15min, 0.2Mpa)

Hot Elongation

≦80

%

63

Qualified

Permanent Deformation after Cooling

≦5

%

0

Qualified

Gel Content

≧80

%

86

Qualified

Dielectric Dissipation Factor (20°C, 50Hz)

≦0.001

0.0002

Qualified

Dielectric Constant (20°C, 50Hz)

≦2.35

2.22

Qualified

Volume Resistivity (20°C, 1KV)

≧1×1014

Ω.m

2.4×1014

Qualified

Dielectric Strength

≧25

MV/m

42

Qualified
II. Impurity Content
0.12~0.25 10 15
0.26-0.50 3 6
0.51-1.00 0 1
﹥1.00 0 0
Note: particle size of impurity should be the maximum distance between two points.
III. Proposed Processing Temperature
Area I: 85-95°C
Area II: 95-105°C
Area III: 105-116°C
Machine head: 115°C
IV. Packing and Storage
The insulation compound is hermetically packed with double corrugated cardboard and pallet equipped under the cardboard bottom, with the weight per box of 250/500Kg. It shall be stored in the clean, dry and well ventilated warehouse, with storage temperature not lower than 10°C. Meanwhile, it shall be stored and transported as non-dangerous good, and not be damaged due to abnormal conditions, including solarization, drench and water immersion.