Product name:
Thermoplastic Low-smoke Halogen-free Flame-retardant Insulation Compound Series
Basic Technical Data of
Thermoplastic Low-smoke Halogen-free Flame-retardant Insulation Compound Series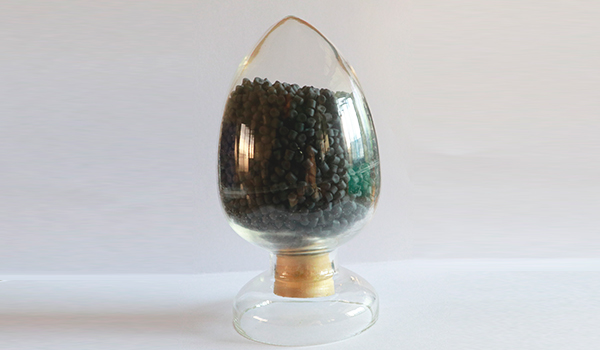 Notes:
The WDZ-J-1 and WDZ-J-2 series refer to thermoplastic low-smoke halogen-free flame-retardant insulation compounds for cables. They are produced from halogen-free high polymer as base material and auxiliary materials, such as halogen-free flame retardant, antioxygen and lubricant, after being mixed, plasticized and granulated. They are applicable for insulating layer with maximum operating temperature of 70°C and rated voltage at most 0.6KV-1KV. And the maximum operating temperature of conductor is 70°C.
With an excellent processability and providing good balance among processability, flammability and physical Properties, both WDZ-J-1 and WDZ-J-2 series can be also used for ordinary PVC processing equipment.
I. Basic Performances
Item

Test Mode

Unit

Typical Value

WDZ-J-1

WDZ-J-2

Melt Flow Index (150°C×10kg)

GB/T3682

g/10min

2.56

0.25

Density (23°C)

GB1033

g/cm³

1.46

1.47

Tensile Strength

GB/T1040

Mpa

12.3

12.0

Elongation at Break

GB/T1040

%

186

230

110°C×168h Variable Rate of Tensile Strength in Thermal Aging

GB/T2951.2

%

+7

+6

Variable Rate of Elongation at Break

GB/T1040

%

-11

-9

Low-temperature Impact Embrittlement (-25°C)

GB/T2951

°C

Pass

Pass

Low Temperature Tensile (-15°C)

Pass

Pass

Thermal Stress Crack Resistance

Failure Rate

0

0

Environmental Stress Crack Resistance

Failure Rate

0

0

Dielectric Strength

GB/T3084

Mv/m

31

33

Volume Resistivity (20°C)

GB/T1040

Ω.cm

5.4×1014

3.8×1014

Oxygen Index

GB/T2406

%

35

38

Max Smoke Density Dm-with flame

ASTM E662

Ds max

62

51

Max Smoke Density Dm-Nonflame

Ds max

141

157

HCL Emission Value

mg/g

0

0

PH value

GB/T17650.2

5.7

5.7

Toxicity Index

MES713

1.5

1.5

Conductivity

GB/T17650.2

μs/mm

2.1

2.7
II. Processing Technology
Above granular materials can be basically processed with single threaded screw (length-diameter ratio at 18:1 or 25:1). Screws that adopt low compression ratio (2:1 - 3:1) are preferred, and the extrusion equipment shall guarantee precise temperature control performance.
Proposed temperature distribution for extrusion is as follows:
Material sending area: 120-135°C
Central area: 135-140-145°C
Extrusion die / mould area: 150-155°C
Semi-tubing extrusion mould and extrusion mould are all available, and extrusion die may be not equipped with filter screen. Extrusion speed shall be in line with the pulling speed of wires and cables when extruding cable sheath. Sheath shall not be hyperextended in avoidance of influencing its physical and mechanical properties. Relative high temperature shall be maintained in the cooling water tank.
Above processing technologies are just instructive suggestions rather than universal ones. Due to difference of various equipment and other reasons, users need to make appropriate adjustments accordingly to achieve stable extrusion process.
III. Warehousing and Storage
The product is adopted with outer packing (paper-plastic composite bag) together with inner packing (PE internal lining or aluminum foil in accordance with customer's demand), with net weight of 25±0.2kg per bag.
The product should be rain-roof, moisture-proof and well packed, not be directly exposed to the sun.
Notes:
Typical values stated in the Basic Performances Form shall not be regarded as the assessment criteria.
Technical indexes herein will be correspondingly adjusted according to relevant market demands without notice.