2022 New Energy Development Set the Tone to Sound the "Strongest Voice" of the High-quality development of the Far East
The 2022 Beijing Winter Olympic Games is in full swing, with 26 venues in three competition areas being supplied with 100% green electricity for the first time in history. The "green" concept of hosting the Olympics reflects the importance of accelerating the development of new and clean energy under the major strategic decision to achieve carbon neutrality at the national carbon peak.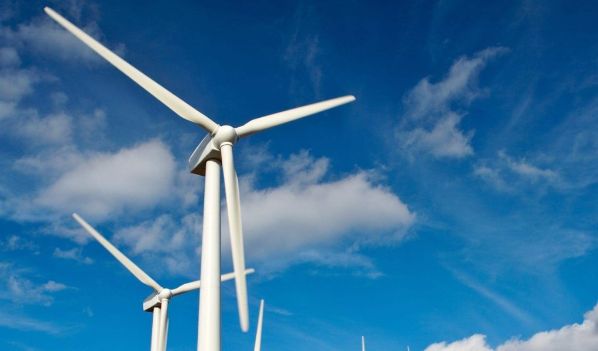 In the long journey to achieve the goal of "dual carbon", Far East Smart Energy Co., LTD. (STOCK code: Far East Stock Code: 600869) will rely on 37 years of deep cultivation in the industry, the precipitation of technology, quality, service and brand, for the company to expand in the new energy market, and lay a comprehensive leading core competitive advantage.
China's goal of carbon peak by 2030 and carbon neutral by 2060 clearly requires that by 2030, non-fossil energy should account for about 25% of primary energy consumption, and the total installed capacity of wind and solar power should reach over 1.2 billion kW. Under the new situation and new requirements, China's renewable energy development is in a promising period of strategic opportunities.
China's installed power generation capacity was about 2.38 billion kilowatts by the end of December 2021, up 7.9 percent year on year, according to statistics on the country's power industry for 2021 released by the National Energy Administration. Among them, the installed wind power capacity was about 330 million kW, up 16.6% year on year; Installed solar power capacity was about 310 million kW, up 20.9 percent year on year.
It can be seen that the new installed power generation capacity in 2021 is still dominated by new energy. With the addition of nearly 120 million kW increment in 2020, the annual installation of solar power generation has exceeded 100 million kW for two consecutive years. Obviously, the new energy industry has entered the "fast lane" of high-speed development.
The Political Bureau of the Communist Party of China (CPC) Central Committee recently held a group study session on efforts to achieve carbon neutrality at peak levels. The meeting called for accelerating the development of large-scale and efficient new energy sources such as wind, solar, biomass, geothermal, Marine and hydrogen energy.
The positive signal released at the meeting of the Political Bureau of the CPC Central Committee has set a solid tone for the development of the new energy industry in 2022, and the construction of solar power generation will continue to be strong in 2022. Companies in the upstream and downstream industrial chains of new energy will benefit in the long run.
Far East has been deeply engaged in the cable industry for 37 years. With strong research and development ability, advanced production equipment and all-round quality management mode, it has built a comprehensive leading competitive advantage in the new energy market segments such as photovoltaic cable and wind power cable.
In the field of PV cables, Far East has not only developed PV DC wires, PV DC junction cables, low-voltage pre-branch power cables, low-voltage power cables and other products, but also provided customers with new product design, on-site laying support and other full-cycle services covering pre-sale, in-sale and after-sale services.
Far East's timely products and services lead the development of the industry and are favored by customers. At present, the PV cable products of Far East have been applied in hundreds of PV power station projects in batches and have been running stably till now. For example: Yugan 250MWp photovoltaic power generation technology leader in Shangrao, Jiangxi province, 100MW Yuguang complementary photovoltaic power generation project in Shuanggang Town, Tongcheng City, 100MWp photovoltaic power generation project in Weinan, Shaanxi Province, no.4 100MWp photovoltaic power generation application leading base, 4*20MWp Yuguang complementary photovoltaic poverty alleviation project in Jiaotang Lake, Xiangbin, Xiangyin County, Etc.
In the field of wind power cable, Far East has been continuously engaged in the field of wind power since 2002. Through continuous innovation and breakthrough, it has formed a complete power supply and distribution system solution to meet the requirements of different types of fans in different operating environments.
The wind power cable independently developed by Far East has not only broken foreign technical barriers, but also become long-term partners with many well-known wind power enterprises in China, such as Golden Wind Technology, Vision Energy, Guangdong Mingyang, Shanghai Electric, Yunda Wind power, Dongfang Electric, China Haizhuang Wind Power, Sany Heavy Energy, CRRC Wind Power, Sinovel Wind Power and so on. It has also been recognized by well-known foreign wind turbine manufacturers, and successfully supplies VESTAS, GE Wind energy, Simens-Gamesa, Nordex, Suzlon and so on.
In addition, relying on strong technical research and development and manufacturing strength, "Wind power cable" invested be the Far East was selected as the single manufacturing champion product in the special action of cultivating and upgrading single manufacturing champion enterprises carried out by the Ministry of Industry and Information Technology.
Under the major strategic decision of carbon peak and carbon neutralization, Far East will seize the opportunities of the era of rapid development of the new energy industry, continue to provide customers with timely and excellent products and services, and make every effort to promote the enterprise to achieve high-quality development, and stride forward towards the goal of "no one but two" in the global industry.