A tribute to strength: Far East wins "Phoenix Tree Award — New Media Operation Case"
On June 20, 2019, Phoenix ADX Festival in conjunction with the World Mobile Marketing Summit sponsored by AICO International came to a successful end in Shanghai.
  Far East Holding Group Co., Ltd. has been active in exploring the cross-over integration of brand marketing of traditional manufacturing and creative marketing of social media. By virtue of high-end brand strategies, high-quality social marketing achievements through convergence media and other aspects, it trumped a host of contestants and won the Phoenix Tree Award — New Media Operation Case, becoming the first in the industry to win the honor. In addition, China Merchants Bank, Ping An of China, Haier Group, Suning Commerce Group Co., Ltd. and other enterprises were also on the winner list. Zhang Di, Head of Far East Brand Culture Center, together with other relevant team members took part in the award ceremony and received the award.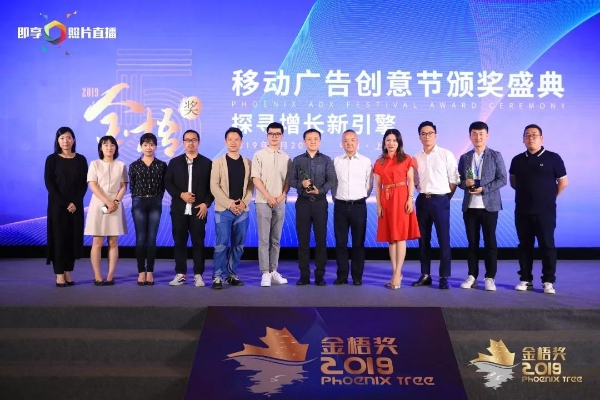 Zhang Di (second on the right) accepts the award on behalf of Far East Holding Group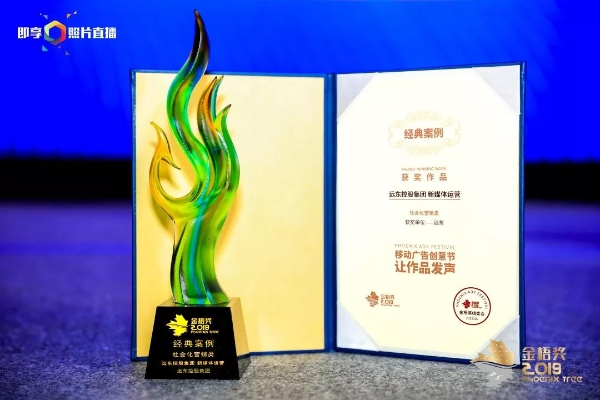 Far East wins "Phoenix Tree Award — New Media Operation Case"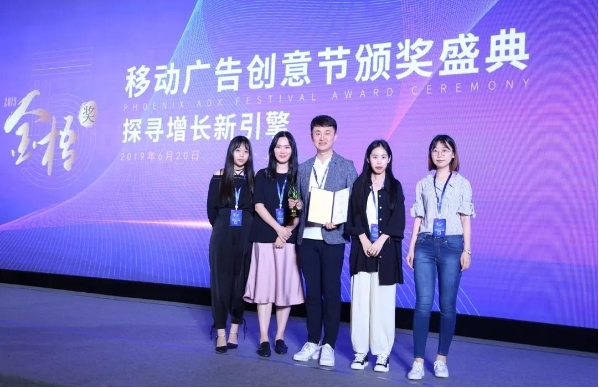 The Far East team takes a group photo
  The 2019 Phoenix ADX Festival attracted more than 100 trade associations, enterprises, media and advertising agencies like Tencent, Weibo and NetEase as well as more than 2,000 marketing elites, and held more than 50 forums and speeches. During the event, many innovative technology products were launched, multiple viewpoints were exchanged and cutting-edge trends were discussed. Now, the Phoenix Tree Award has become a shining example in the mobile marketing industry. Themed new marketing ecosystem, the 2019 Phoenix ADX Festival followed the previous mode of award ceremony, forums and case appreciation, and discussed a series of marketing topics such as short video, new retail, big data, IP marketing, traffic bonus, etc.
  Rebranding — Focusing on the new strategic positioning of "creating a professional, high-end and first-class brand"
  A series of national initiatives such as Made in China 2025, the Belt and Road Initiative and redoubling efforts to develop the real economy have brought both new opportunities and challenges to the development of traditional manufacturing. Therefore, manufacturing enterprises should make a concentrated effort on clearer strategic positioning, more systematic resource integration capability and more customer-oriented innovations so as to leap at development opportunities and rise to competition challenges.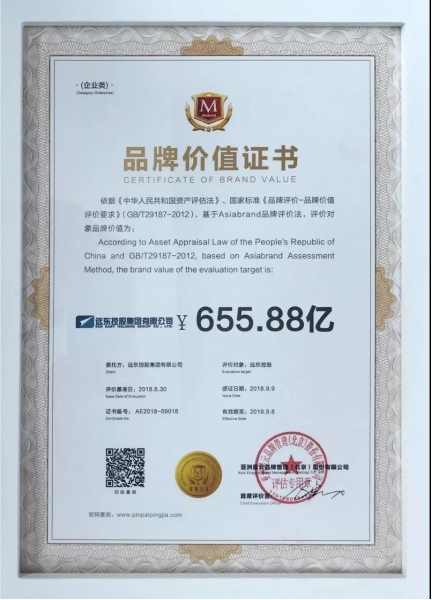 From the perspective of brand strategy management and social marketing, there is still quite great scope for further improvement of traditional manufacturing brands. Against this background, the Far East has taken the lead in adopting a corporate rebranding strategy. Guided by its corporate mission of "creating value and serving the society", holding firm to the main line of "main business+investment" and bearing in mind the requirements of "creating first-class brand" and "developing first-class quality" put forward by Jiang Xipei, founder, Chairman of the Board of Directors and Secretary of the Party Committee of Far East Holding Group, it has planned its innovative development strategy 3.0 in a systematic manner; focusing on its strategic goal of "creating a first-class, professional and high-end brand in the industry", it has carried out a systematic rebranding and innovated implementation ways for its brand strategies from various aspects including brand value system, brand structure system, brand communication system, brand image system and brand evaluation; introducing new cross-over communication ways, it has made constant efforts to improve customer stickiness, expand customer base and enhance communication in both depth and width, thus making "Far East" brand well established among the public in an effectively and directly heart-touching way.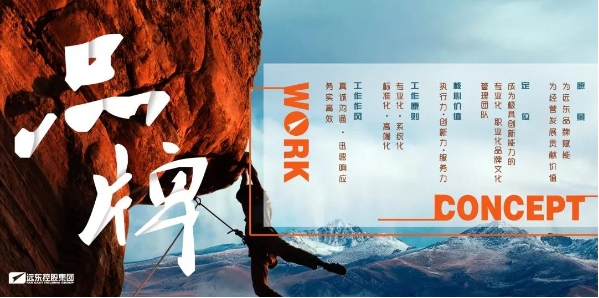 Smart convergence media — Opening up a new era of communication for traditional industry brands
  With the rapid development of network technology, new media communication forms based on mobile Internet are becoming more and more diversified. The emergence of WeChat official accounts, Weibo, www.toutiao.com, Tencent Video, TikTok and other platforms has brought new channels for brand communication. Faced with the situation, the Far East has seized the development opportunities from the era of convergence media and made a big push on brand communication system innovation. So far, it has established a self-media matrix covering WeChat, Weibo, TikTok, www.toutiao.com, overseas social media, official website clusters and other platforms and externally expanded domestic and foreign high-end television broadcasting, network, and print media matrix. As a result, a diversified and all-round communication system has been successfully developed to help this domestically leading industry brand scale new heights and gain new momentum.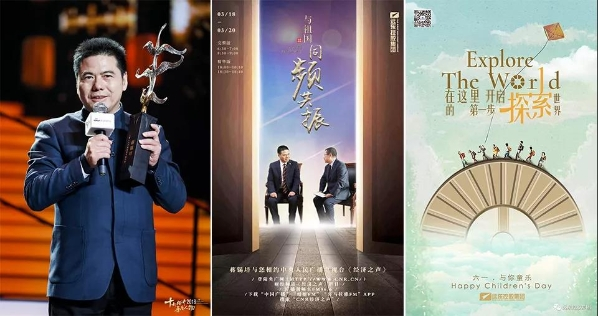 Exploring creative contents across different platforms to realize multi-form, multi-angle and multi-channel communication is the development idea behind the Far East"s effort in formulating its convergence media plan. Specifically, it takes WeChat official accounts as the main channel for brand marketing, effectively combines internal and external media matrices, and promotes communication featured by platform integration, vertical release and heart-touching communication, in an effort to develop high-end brand images for Far East such as "a reliable manufacturer in China", "a reliable service provider for millions of families" and "a most heart-warming industry brand".
  By staying abreast of communication hotspots, keeping pace with communication trends, promoting differentiated platform operation and timely releasing time-sensitive, creative, wide-reaching, readable and consistent special communication, the total pageview of special contents of the Far East on self-media platforms now has crossed the mark of one million. So far, many special communication topics combining cross-platform creative communication ways like Top 10 Economic Figures of 2018, "One Hundred Years, One Hundred Persons" Dialogue and Love in Far East have been launched, further expanding the influence and appeal of Far East brand.
  Upgrading image — Integrating brand tone and manner to show Far East"s aesthetics
  Brand image design is the most direct brand contact point and also the most intuitive embodiment of a brand strategy. Based on a deep understanding of Far East"s innovative development strategy 3.0, the Brand Culture Center team has designed Far East image with a unique aesthetic thinking, departed from the design tone and manner stereotypes for traditional industry brands and given more prominence to diversification and idiosyncrasy, thus gradually forming an image system and design style with Far East"s characteristics through several hundreds of attempts and making the Far East"s brand image stand out from the industry.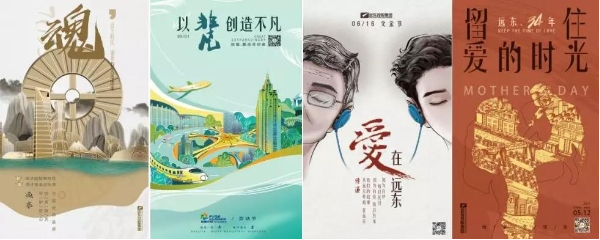 By learning from hundreds of brand image design cases from both inside and outside the industry, the Far East"s brand image designers have managed to organically combine brand appeal, corporate culture and brand aesthetics in designing image works, thereby presenting many appealing works exclusive to the Far East. Hand-painted Chinoiserie (for traditional festivals), natural scenery (for traditional solar terms) and novel minimalism (for external promotion like activities, exhibitions, etc.) are their main design styles so as to not only promote the Far East"s corporate brand image, but also shoulder the social responsibility of spreading culture and making life better.
  Encouraging teamwork — Inspiring the creativity of Far East"s brand culture team
  As Jiang Xipei, founder, Chairman of the Board of Directors and Secretary of the Party Committee of Far East Holding Group, said, the brand culture team should be better inspired so that all Far East employees can go as far as their talent may take them and excel in their own role. Keeping pace with the times, the Far East Brand Culture Center has reformed its organizational system, optimized its brand culture management system structure and reconstructed its functional modules so as to create a "specialized and professional brand culture management team with excellent innovation ability" where the "executive ability, innovative ability and service ability" are highlighted and the teamwork and cross-over coordination are developed as the team innovation culture. In doing so, it aims to phase in a stable brand management system and carry out various brand culture businesses in a systematic, modular, professional and sustainable way.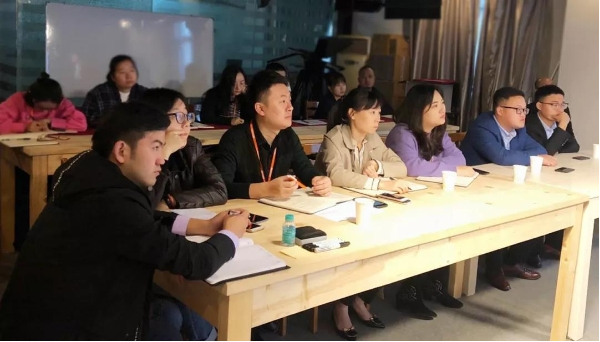 Scene of a training class of Far East Brand Culture Center
  In order to develop a learning organization, the Far East Brand Culture Center has taken various measures during operation. Specifically, it has continued to carry out systematic training and regular specialized brand training such as specialized brand courses, creative communication skills and cross-over marketing cases so as to inspire all members to hone their skills in knowledge deposition and sharing; encourage the team to make full use of professional tools to carry out case practice so as to form a learning-driven improvement mode such as "learning-practice-deposition-improvement"; pay attention to carrying out training in intuitive and practical forms, so that each member is willing to participate and active to practice and can benefit a lot, thus achieving a comprehensive improvement in the business level of the Far East brand management system.
  This "Phoenix Tree Award — New Media Operation Case" undoubtedly demonstrates the recognition and encouragement of all sectors of the society and the Organizing Committee of the Phoenix Tree Award towards the Far East"s achievements in brand construction. Going forward, we will continue to concentrate more effort on the implementation of our Far East"s brand strategy in an effort to further deepen new-media-based social and cross-over marketing and other operation modes, sustainably create value and serve the society!