Power grid "strong investment" to release positive signals far East shares and uHV qi forge ahead
Both the Political Bureau of the CPC Central Committee and the Central Economic Work Conference held at the end of 2021 set the economic growth roadmap for 2022 as "keeping stability as the top priority and making progress while maintaining stability". In this context, the rapid growth of power demand and the gradual adjustment of energy structure accelerate the emergence of rigid demand for power grid investment. In 2022, state Grid Corporation of China will invest more than 500 billion yuan, another record high. The increasing investment in power grid indicates that the power industry will usher in the golden window period of vigorous development, and the leading enterprises related to UHV and distribution network construction will come to the fore.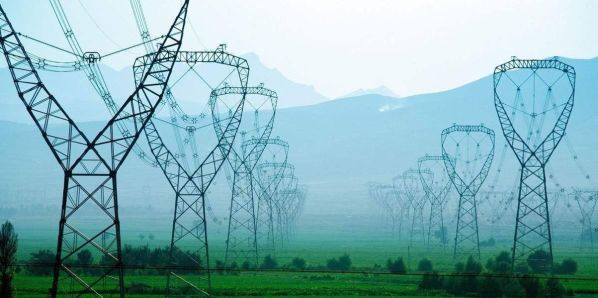 From the start of the first UHV project to the completion and operation of the first UHV DC transmission project during the 14th Five-Year Plan period, China has now completed 32 UHV transmission projects (" 14 lines and 18 lines "), with a total length of 45,000 kilometers. With leading technology advantage, timely products and services to the extreme, the Far East wisdom energy wire and cable industry co., LTD., (Stock abbreviation: Far East Stock Code: 600869)that has been deeply engaged in wire and cable industry for 37 years, has involved in the vast majority of key national UHV engineering, helped China's UHV to achieve remarkable achievements and stand tall in the world, becoming an important milestone in the history of world power development.
UHV plays a leading role
The rapid growth of power demand is the direct reason to promote the increase of power grid investment. Driven by factors such as the sustained recovery of the domestic economy and rapid growth of foreign trade and export, electricity consumption in 2021 will maintain steady and fast growth. China will consume 8.31 trillion kilowatt-hours of electricity in 2021, up 10.3% year on year, according to the 2021-2022 Analysis and Forecast report on National Power Supply and Demand released by the China Electricity Council. It is estimated that the whole society will consume 8.7 trillion KWH to 8.8 trillion KWH of electricity in 2022, up 5% to 6% year on year.
On the other hand, China will continue to vigorously promote the construction of renewable energy projects such as photovoltaic power generation. The gradual adjustment of energy structure leads to the larger and larger scale of energy transmission. The construction of UHV is an effective way to achieve large-scale energy allocation.
According to statistics on the country's power industry for 2021 released by the National Energy Administration, China's installed power generation capacity was about 2.38 billion kilowatts by the end of December 2021, up 7.9 percent year on year. Among them, the installed wind power capacity was about 330 million kW, up 16.6% year on year; Installed solar power capacity was about 310 million kW, up 20.9 percent year on year. It can be seen that the new installed power generation capacity in 2021 is still dominated by new energy. With the addition of nearly 120 million kW increment in 2020, the annual installation of solar power generation has exceeded 100 million kW for two consecutive years.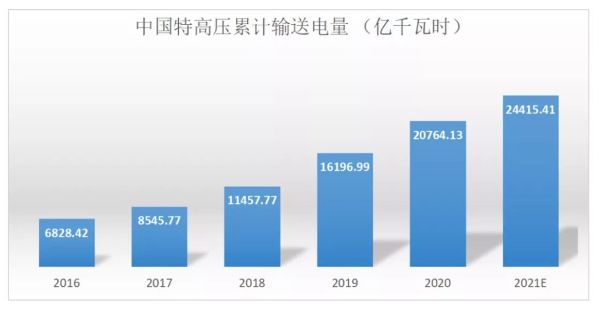 In addition, according to the statistics of State Grid, from 2016 to 2020, the inter-provincial transmission of ultra-high voltage power of State Grid gradually increased and the growth rate increased. In 2020, the inter-provincial transmission of ultra-high voltage power of State grid will reach 2,0764.13 billion KWH, and it is expected that the inter-provincial transmission of ultra-high voltage power of State grid will reach 244.1541 billion KWH in 2021.
Under the trend of rapid growth of power demand and gradual adjustment of energy structure, it is urgent to increase investment in new transmission channels of power grid, improve the intelligent level of distribution network, realize digital empowerment and support the transformation of power system.
"Strong investment" sends a positive signal
The state Grid Corporation of China plans to invest 501.2 billion yuan in power grid investment in 2022, breaking through 500 billion yuan for the first time and hitting a record high, according to the company's 2022 annual working conference.
According to public data, during the 14th Five-Year Plan period, the total investment of State Grid corporation of China and China Southern Power Grid Corporation in domestic power grid was nearly 3 trillion yuan, higher than the total investment of 2 trillion yuan during the 12th Five-Year Plan period and 2.57 trillion yuan during the 13th Five-Year Plan period. During the 14th Five-Year Plan period, the State Grid planned to construct an UHV project, involving more than 30,000 kilometers of lines, with a capacity of 340 million kVA and a total investment of 380 billion yuan. This year, State Grid will begin another UHV project.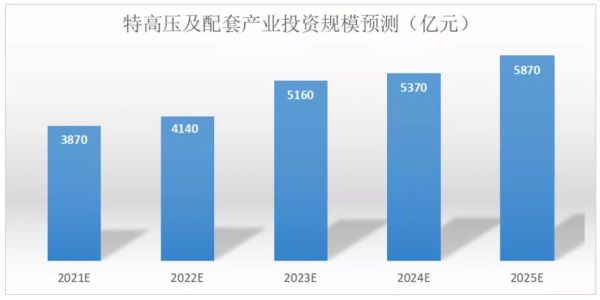 According to data from China Business Industry Research Institute, the total investment scale of China's ULTRA-high pressure industry and its upstream and downstream supporting links of the industrial chain will exceed 300 billion yuan in 2020, of which the investment scale of ultra-high pressure industry will be nearly 100 billion yuan, and the social investment will exceed 200 billion yuan. By 2022, China's UHV industry and its upstream and downstream supporting links will drive a total investment of 414 billion yuan. By 2025, the total investment scale of the UHV industry and the industries it drives will reach 587 billion yuan.
Overcome technical difficulties to seize the market
As the core product supplier of Changji-Guquan ±1100kV UHV project, the world's first independently designed and constructed power transmission project with the highest voltage grade, the largest transmission capacity, the longest transmission distance and the most advanced technology level, Far East has overcome many problems and difficulties such as harsh environment, technical bottlenecks and stringent indicators. We provide comprehensive and full-cycle services such as scheme design, product selection, installation guidance and field testing. It not only effectively solves the problems of low transmission capacity and large line loss in the field of overhead transmission, but also improves the electromagnetic environment of high voltage and ultra high voltage transmission lines and reduces environmental pollution.
It is worth mentioning that Far East also deeply participated in the Yazhong-Jiangxi ±800 kV UHVDC project, the first UHV dc transmission project completed and put into operation in China during the 14th Five-year Plan period. The company provided a large number of 1250㎡ steel core aluminum stranded wire products for the UHV project, which helped the project to be successfully completed and put into operation.
Relying on platforms such as national enterprise technology center, national post-doctoral workstation and academician expert workstation, Far East has established industry-university-research cooperation relations with many research institutes, and has maintained technological leadership in UHV sub-fields. Far East also has successfully developed 1250 square meters of large section wire, low wind pressure wire, carbon fiber composite core high elongation heat-resistant aluminum alloy wire, carbon fiber composite core high elongation hard aluminum wire, aluminum tube support heat-resistant aluminum alloy wire expanding busbar, ultra high strength spanning wire, carbon fiber composite core semi-hard aluminum wire stranded JLZ1X1/F1A-1660/95, carbon fiber composite core Expanding wire, aluminum alloy core high conductivity aluminum stranded wire JL3/LHA1-935/415 and other products. While further improving the transmission power, Far East has reached the international leading level in line loss, line surface field strength, radio interference, audible noise, comprehensive performance, and improve the level of China's transmission line construction, It is of great significance to promote the development of traverse technology and help the country to build a safe, efficient, clean and low-carbon energy system.
Under the great national strategic goal of "carbon peak, carbon neutral", the Far East will cling to "fresh air" constructed by the state grid and southern power grid during the 14th five-year plan, start overall planning, vigorously implement the innovation drive, promote the development of high-qualitied enterprise. We will strive to achieve the goal of "no number but two" in the global industry, help solve the difficulties in the development of the power system in the energy revolution, and provide strong support for China's UHV to the world.